Mui Ne beach is the name of a nose, a famous tourist center in Phan Thiet . Today, Mui Ne is a ward of the city of Phan Thiet . From a deserted strip of beach with red sand hills as the desert is very far from roads, only a few poor fishing hamlets, Mui Ne is growing up in  hundreds resort.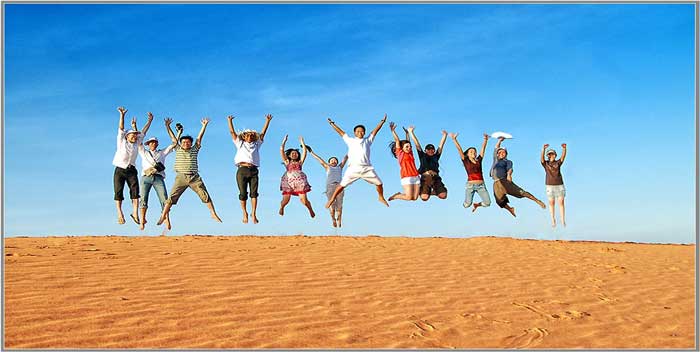 From center of Phan Thiet city 22 km to the northeast, Mui Ne is linked to the city by the sea Nguyen Dinh Chieu – is considered key to the online tourism industry of Binh Thuan.
When to Mui Ne, visitors will be able to visit the fishing village Mui Ne, have the opportunity to witness the operation of a marine origin pure fishing village in Vietnam.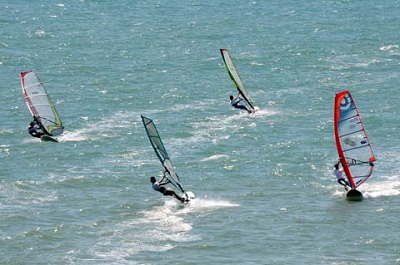 Break the waves and sail forward
Inshore fishing in sunrise
Beautiful beach with more sun and wind
a flock of buffalo on coast
Cham tower
(Source: http://www.blogcatalog.com)