Can Tho City, in the Mekong Delta region, began an ornamental trees market which started on January 18, running through the 31, for Tet.
During the event, 30 craftsmen from Ho Chi Minh City and the Mekong Delta region have a chance to display their meticulous creations; bonsais, sculpted rocks, yellow apricot trees, cactus and roses, which can be valued at billions of VND.
Among all the displays, the yellow apricot trees, costing over VND2 billion (USD100,000), attracted the most attention. The tree's owner said somebody has offered to buy, but he didn't want to sell. His trees are mainly for display.
Some young scholars add to the Tet atmosphere by giving Han scripts to visitors for free.
In addition to the ornamental trees market, Can Tho will also host a Tea and Coffee Week. Enterprises from Ho Chi Minh City, Southeast Vietnam, and the Mekong Delta region will show their products at more than 250 pavilions. The displays will feature many products, including coffee, tea, agro-fishery products, alcohol, beer, confectioneries, beverages, food cloth, jewelry and art.
Visitors will also have opportunities to attend tea and coffee parties with the participation of former theatre singers from the southeast of Vietnam.
Some images from the market: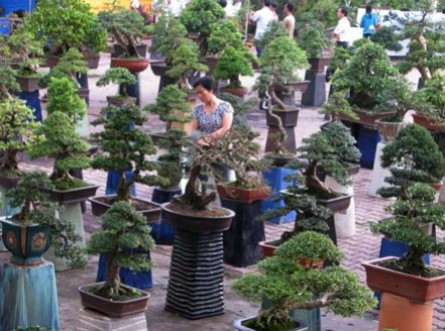 A garden of bonsais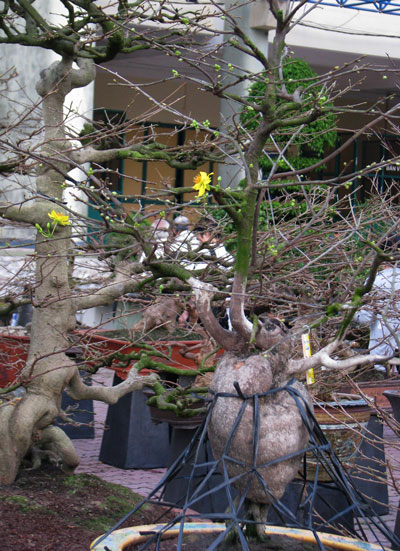 Yellow apricot: Tet in the South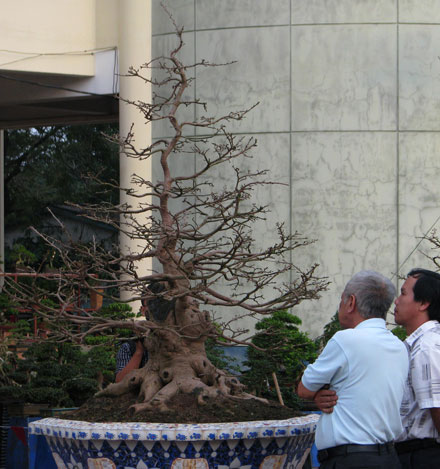 Yellow apricot trees are quite costly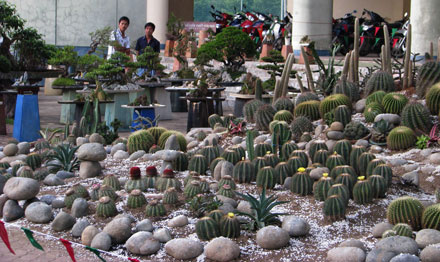 Cactus garden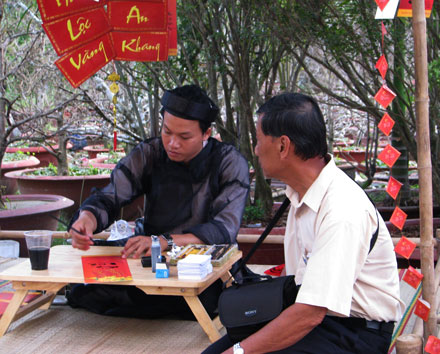 Giving our Han scripts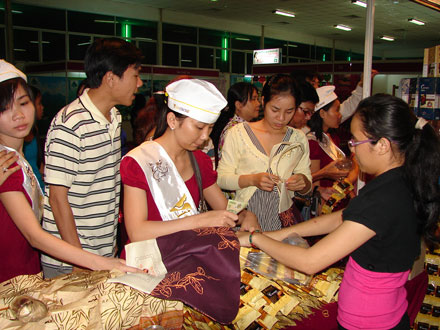 Consumers are choosing clothes