By Le Vi in Vung Tau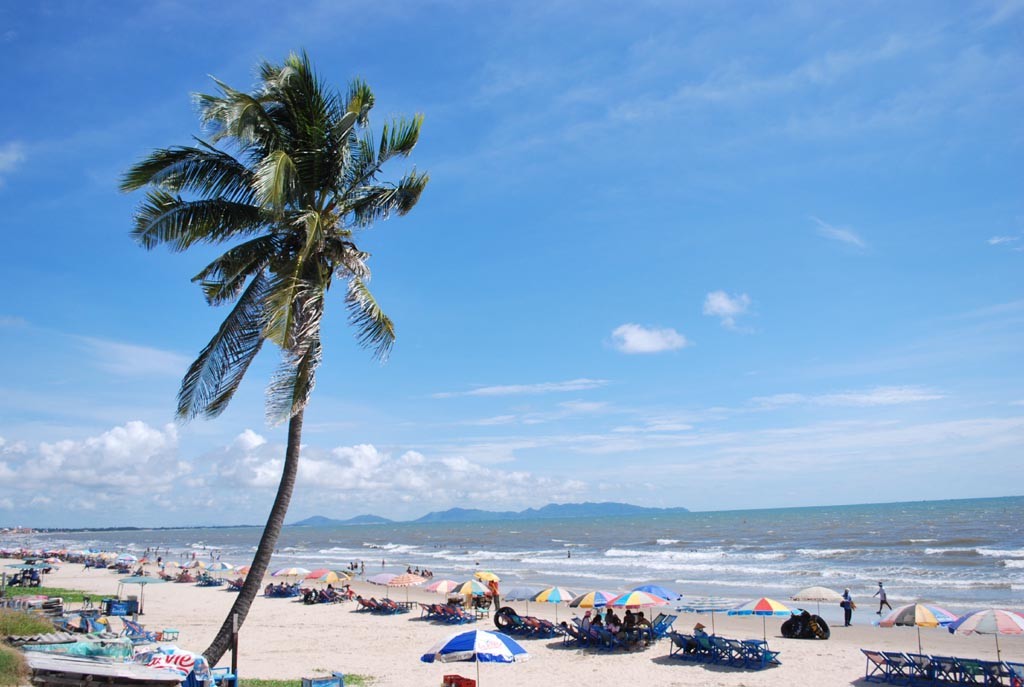 Vung Tau Beach
I went to Vung Tau last week to unwind. The popular weekend getaway may not be famous like Nha Trang or Mui Ne with their stunning beaches, islands, islets and sand dunes. But Vung Tau has its own charms and is an amazing escape at weekends for Saigonese who haven't got the time to go farther.
It took me about three hours on motorbike. When I arrived the red sun was setting so I rode straight to the ocean and sat there until the aches and stresses of my long journey melted away.
I took a hotel room by the sea, then went down to the beach where couples were walking hand in hand. Some stalls were selling delicious fresh seafood. The wind blew in my face, a sea breeze for a city soul. The lights of boats in the distance were like stars on the water making the scene romantic and mysterious.
In the sand I saw words written, 'I love you,' 'I miss you' together with their names in hearts. I felt life was so beautiful and happiness was simple.
Early the next day, I woke up to go to the lighthouse to enjoy the dawn and admire the sun rising over the ocean. The view included Lon and Nho mountains and a bird's eye look at the town.
Some local women were on their way to the market and some men were swimming while most tourists still slept. The day began in that way, simple and carefree.
After taking breakfast, I went to the Jesus monument where many Catholic pilgrims go everyday to pray.
As the sun warmed, I went back to the beach to swim. It was busy and disappointing as none of the girls were wearing bikinis, preferring instead to swim in their shorts and T shirts. Some of them wore long-sleeves and masks to protect them from the sun.
A lot of people sat at tables under umbrellas enjoying the seafood that the vendors cooked for them.
After a while I got tired of playing with the waves as the water is not very clean. So I said goodbye to Vung Tau feeling revitalized enough to return to the congestion of HCMC.
(Source: Saigon times)