Luxury hotel group Centara Hotels & Resorts have opened the Chen Sea Resort & Spa Phu Quoc, the first Boutique Collection resort in Vietnam of its kind. Room prices start from US$139 per night.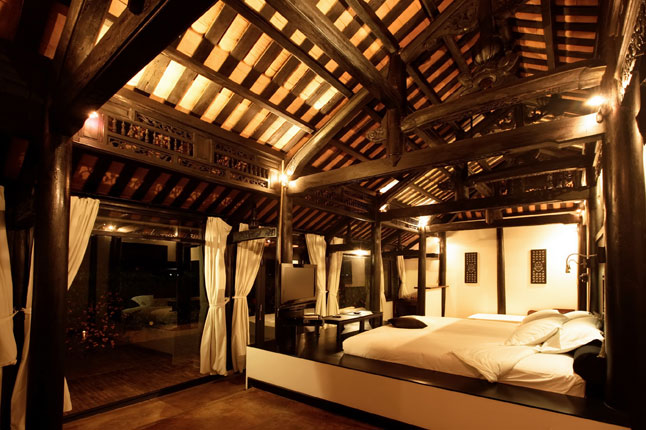 Located on the beach of the Phu Quoc Island, the resort's 12 pools and spa villas are all constructed from the timber of houses from the Vietnamese port city of Hoi An. The building blocks of the former houses were shipped to the island of Phu Quoc and rebuilt as luxury holiday accommodation.
With 36 villas, the resort is intimate and features a spa, ocean-facing swimming pool and tennis courts. Each villa has its own private terrace and views of the ocean.
Guests have two dining and drinking options. Il Ristorante, right at the seafront, serves Mediterranean cuisine and reflects Phu Quoc's fishing heritage with a selection of fresh seafood dishes. For drinking the Ghe Lounge Bar offers a wide variety of international cocktails and beverages.
Celebrating its proximity to the coastline, the resort offers a number of water sports such as windsurfing, kayaking, snorkelling and diving. The resort also has a 22ft sailing boat and speedboats available for exploring the coastline.
Phu Quoc is home to the Phu Quoc National Park, which covers 70% of the island and is well known for its outstanding natural beauty and bio-diversity. The park has a variety of species of plants and coral reefs as well as streams. Other natural  attractions of Phu Quoc include a pearl farm, Cau temple and a number of white sandy beaches.
See the best phu quoc hotels, please check out the website http://Vietnamhotels.net!
(Source: CNN traveller)