It's time to count down if you really wish to enjoy a giant sparkling lantern festival to be launched in Hanoi soon, from December 3, 2016 to January 22, 2017.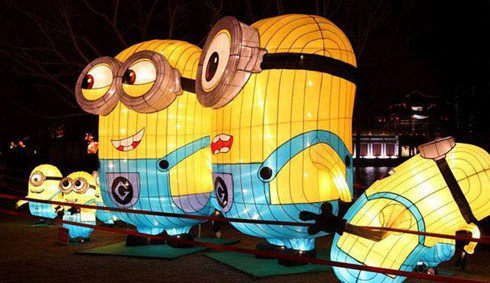 If you are in Hanoi, welcome you from its early day. In case you are not here now and wish to join, just check your Vietnam visa requirement and pack necessary items for a trip to Hanoi as you do not need to hurry as this event lasts for up to 50 days.
This festival is held by cooperation between Vietnam and South Korea at the Lepare Trade Centre in the Gaduma City Urban Area.
The event will feature 40 giant lanterns (each 10-30 metres in height) that symbolize the three dimensions of Vietnamese and Korean culture – Peace, Love and Hope.
In addition, roughly 200 exhibition booths will offer visitors food, entertainment and shopping opportunities.
On the margins, K-pop music concerts, Taekwondo exhibitions, traditional musical instrument performances and cover dancing events and games will take place.
This is the largest event of its kind in Viet Nam.
The lantern festival is an annual tradition in Seoul where for 70 days each year giant lanterns showcasing historical subjects go on exhibition throughout cities across the Republic of Korea.