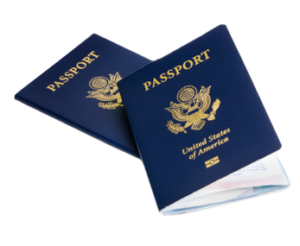 According to announcement of the Vietnam Immigration Department, all US Citizens to Vietnam today must apply for 1-year visa regardless of their length of stay in Vietnam and their purpose of visit. Other visa types, including 1-month single/multiple entry visa, 3-month single/multiple entry visa and 6 month multiple entry visa is no longer available for US passport holders.
This announcement took effect from August 30, 2016. Accordingly, US travelers to Vietnam with visa approval letter from that day have to pay US $135 as stamping fee at Vietnam airport.
This is actually a big shock to not only US travelers, especially those planning short visit to Vietnam but also local travel agents, especially when it came into force without any formal statement.
This is a very big change for US citizens regarding Vietnam visa that should be noted.
At the moment, all US citizens may have two ways to obtain a visa to Vietnam, consisting of:
Getting via the local embassy of Vietnam; or
Getting a Vietnam visa on arrival.
If the former is selected, US Citizens need to contact the embassy with which they wish to apply for visa for details of required documents, procedure and fee as they would vary from one to one.
In case the latter is selected, US citizens only need to follow the 4 steps below to get a full visa:

Access to a website providing visa on arrival service (such as https://booking.vietnam-visa.com/step1.html), remember to select 1-year visa for US;
Pay for service fee;
Get visa approval letter sent to email within guaranteed time. In case the service provider fails to do so, the applicants may claim for the service.
Get visa stamped upon arrival at Vietnam airport by presenting original passport, entry and exit form, 2 passport-sized photos, approval letter and US$135 as stamping fee.
For more information, one can contact www.Vietnam-visa.com which is an expert in this field with over 10 years assisting travelers to obtain visa online to Vietnam.