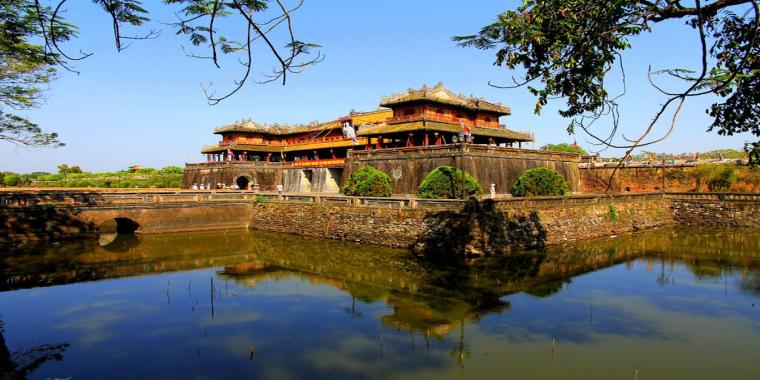 Vietnam travel is set to welcome a record 5 million international tourists this year after the arrival of 428,300 visitors last month.
General Statistics Office figures put total arrivals to November at 4.6 million, 36.5% higher than for the same 11 months last year. The monthly average was 420,000 visitors, the highest in the last 20 years. The previous record, 4.236 million visitors, was set in 2008.
Tourism industry revenue is expected to total US$4.6 billion against 3.8 million visitors and $3.05 billion last year.
Milestone
The new figures were a milestone in the development of Vietnam travel industry and proved that travellers still thought the country was safe, friendly and attractive, said Director General of Vietnam National Administration of Tourism (VNAT) Nguyen Van Tuan.
The Director General attributed them to Vietnam travel potential and the global economic recovery.
Systematic promotion campaigns as well as major national and international events had been especially important, he said.
Visitors from mainland China, Japan, Malaysia and Thailand, where the currencies were stronger than the dong, preferred Vietnam for its cheaper prices. They could buy more with their money in Vietnam than in other countries.
Director of Travel Department under VNAT Vu The Binh said the record 5 million international visitors for the year was the result of a successful process and the industry would continue to promote the country's image and tourist products.
For example, the administration had piloted a trans-national caravan tour within Vietnam, Lao, Thailand and Cambodia as "Four countries – One Destination" earlier this month.
It would launch promotions in the major markets of Taiwan, Malaysia and Singapore later this month.
But the industry lacks trained staff, infrastructure, competitiveness and tourism products, says the VNAT.
"The key objective is to find and develop highly typical tourist products including shopping and adventure tours as well as resorts. These are the ways to attract more foreigners who will return" said Binh.
Manager of Maketing Department of Saigontourist Travel Service Company Doan Thi Thanh Tra said it was important that each tourist enterprise seeks and offers suitable and typical services for its clients. They also need to better train their staff and improve service quality.
Vietnam's travel season usually goes from September to February, so the industry could be expected to bloom in the last month of the year, she said.
(Source: VNS)