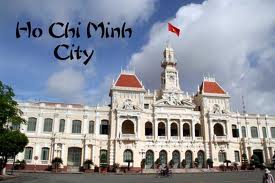 The average room rate at three- to five-star hotels in ho chi minh has fallen by 10% this year to US$98 per night due to a strong increase in supply, the city's Department of Culture, Sports and Tourism said.
The city currently has 68 three- to five-star hotels with nearly 9,230 rooms, an increase of 13 hotels with nearly 1,200 rooms, including around 300 rooms at the five-star hotel InterContinental Asiana Saigon, the department said in a report.
Newcomers include three four-star hotels namely Oscar Saigon, Liberty Central and Norfolk hotel with 312 rooms, and nine three-star hotels with more than 580 rooms.
Some hotel operators in the city told the Daily that they had to slash room rates because the travel industry still had not fully recovered, especially in the beginning of the year.
"Our average room rate has fallen 5% this year despite higher costs. We will maintain our rate for next year," said Tao Van Nghe, general director of the five-star Rex Hotel in downtown HCMC.
However, a sharp increase in international arrivals – growing 20% to 3.1 million this year to date – has brought about a positive outcome for hotels in the city, especially the occupancy rate.
According to the report, the average room occupancy has reached around 67%, up 12 percentage points compared to last year's.
The department said HCMC would get around 800 new rooms at three- to four-star hotels next year, including new hotels and overhauled ones. The service quality at three-to five-star hotels in Ho chi minh can compare well with hotels of the same categories in the region.
Source: SaigonTimes Online