Silver Shores International Resort, together with other high-grade seaside resorts in Danang, located on one of the six most luxurious beaches in the world were honored to be the official sponsors for the bicycle parade "For the Danang beach tourism environment".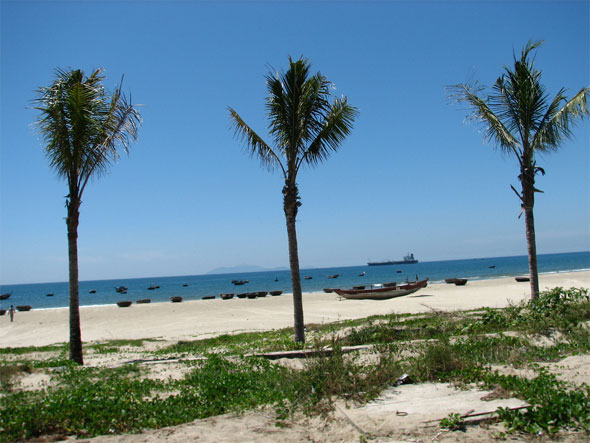 The parade was organised by the Son Tra Peninsula Management under the supervision of the Danang Department of Culture, Sports and Tourism, held on the second day of the New Year 2011, January 2nd.
The parade attracted the participation of 50 coureurs of the Bicycle Clubs of Danang and neighbouring provinces. Since its establishment, the club has increased its members, including local and foreign coureurs and also partook in lots of social activities through the bicycle parades. This bicycle demonstration along the Hoang Sa – Truong Sa street to the main streets in the city centre for the Danang beach tourism environment on January 2nd was a case in point.
This positive move also showed the valuable support of the tourism authorities and enterprises in Danang in maintaining a clean, green and beautiful beach since the city has become an ideal destination for beach tourism of international and domestic tourists. The parade also partly helps publicise the image of Danang beach as some other beaches in Vietnam has been badly evaluated by the international magazines.
"I believe that this activity will help local and national people and tourists to increase more awareness about the protection of the beach for sustainable tourism development", said Mr. Jocky Wong, General Manager of the Silver Shores International Resort, Danang, one of the main sponsors for the parade, adding that, "this parade will also enhance the effectiveness for further publicity of the Danang tourism beach in the coming time."
According to the statistics of the Danang Department of Culture, Sports and Tourism of Danang City, Danang has beome a hot spot for beach tourism. As such, the city attracted over 900,000 tourists for beach tourism, occupying 50% of the total number of tourists to Danang in 2010. In addition to this environmental activity, the Silver Shores and other resorts in Danang are also committed to work together to protect the beach for tourism development in Danang.