By Mai Linh | dtinews.vn |
A 4-day international tourism festival will be held from October 2 – 5 at Bao Son Paradise Theme Park in Hanoi, the Hanoi Department of Culture, Sports and Tourism announced.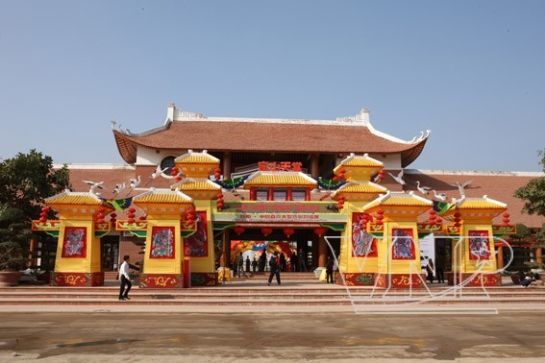 Bao Son Paradise Theme Park will host the International Tourism Festival.
"Themed 'Thang Long- Hanoi-convergence of 1000 years', this will be the biggest event held to welcome the 1,000th anniversary of Thang Long – Hanoi and the 50th anniversary of the Vietnam Tourism Industry," said Deputy Director of the Hanoi city Department of Culture, Sports and Tourism, Mai Tien Dung, at a press conference on August 24.
According to Nguyen Van Tuan, general director of the Vietnam Tourism Administration of Tourism, the Thang Long-Hanoi International Tourism Festival is a main activity of the National Tourism Year and aims to introduce and honour cultural and historical values of the capital. "This event will also help promote Vietnam's tourism products and services in the international market," he said.
During the four-day festival, there will be international seminars, special art and cultural programs, folk games, traditional performances such as Tuong, Cheo, water puppets and more.
The festival will recreate the daily life of Hanoians at the end of the 19th century and the early 20th century. They will also exhibit the life and work of many famous craft villages like Quat Dong Embroidery, Bat Trang Pottery or Ha Thai Lacquer.