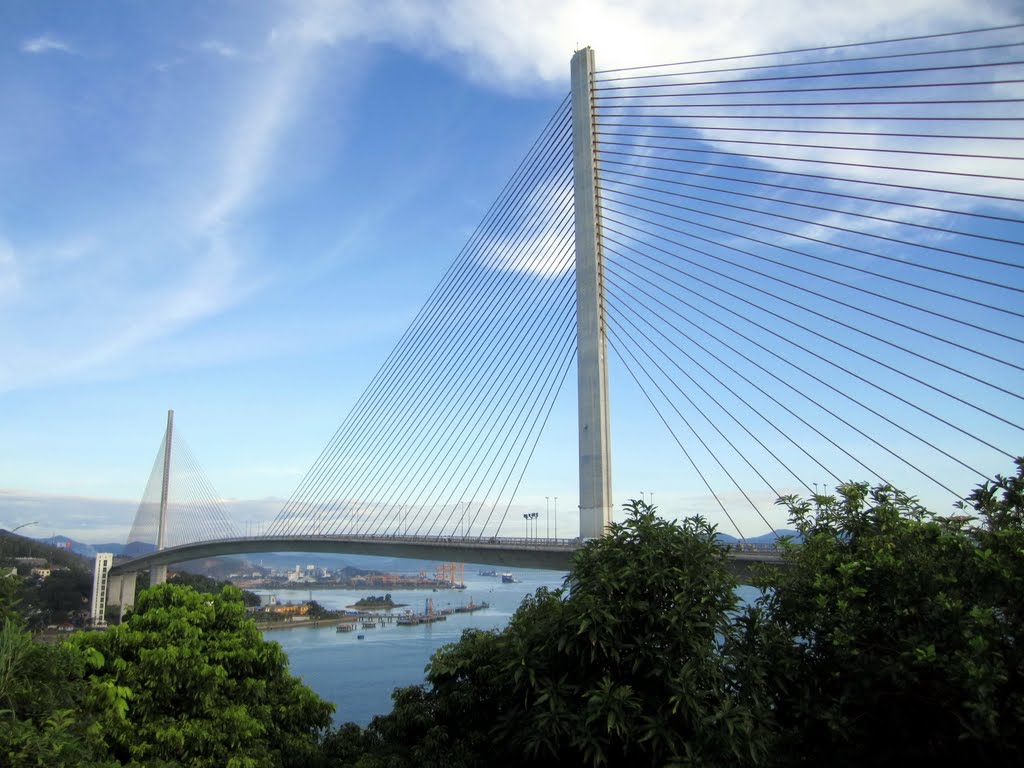 Bãi Cháy bridge was selected among 20 typical works after Doi Moi period, according to Vietnamese Architecture Association.
The list of 20 typical works after Doi Moi period was made by the Selection Committee which includes famous and experienced architecturers, artists, journalists, historians, etc.
The bridge started to be constructed on May 2003 by the Japan's joint partners Shimizu-Sumitomo-Mitsui and the Transport Ministry's Project Management Unit No 18 and was completed on December 2, 2006. The main bridge will be 903 meter long and 25.3 meter wide, with a clearance height of 50 meters, allowing 50,000-tonne vessels to pass through.
This is the type of cable-stayed bridge which has two outer span, reinforced concrete box beams prestressed with the width of the world record pace for this type of bridge.
The finance for the bridge worth VND 2.1 trillion (US$134 billion) primarily came from the Japanese official development assistance loans.
Spanning the Cửa Lục Straits in halong City and connecting Bãi Cháy with Hòn Gai, after opening to traffic, the bridge plays an important part in facilitating traffic on National Highway No 18, which links Hạ Long City and Hà Nội, and boosting the economy of not only Quảng Ninh but also the northern port city of Hải Phòng and Hà Nội.
Source: quangninh.gov
Collected by Vietnam hotel