For a long time, Hue has been famous for many beautiful and ancient landscapes, and one of them is the Perfume River.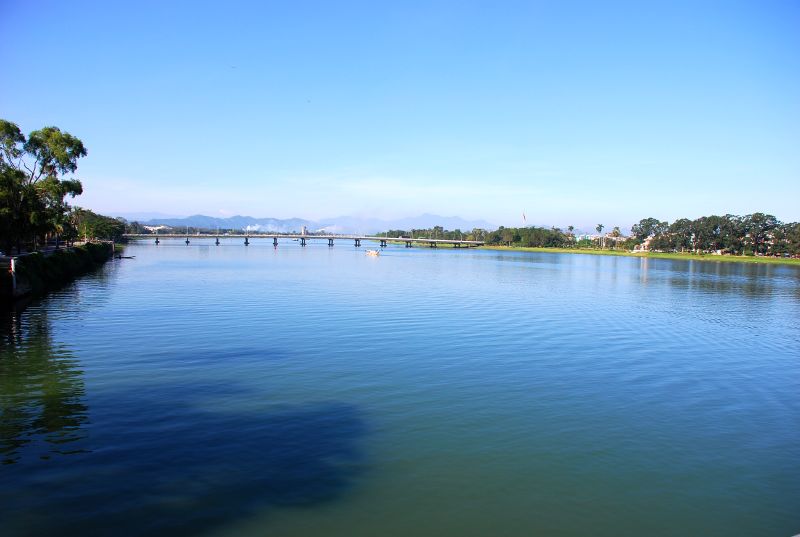 Perfume River flows mildly like a silk range and leads to Vy Da garden, Thien Mu pagoda, Bach Yen River and Huyen Khong pier one after another. All of these four destinations are magnificent, peaceful and ancient.
Along with those beautiful and romantic scenes, Hue is also famous for many pleasure activities, which are very interesting such as "Releasing boat", "Playing with the moon", "Hue singing", "Sleeping on boat "and" Playing with verse All these activities are associated with Perfume River and only have in Hue city.
"Sleeping on the boat" is just a name, since nobody come to the boats for sleeping but only for enjoying the cool wind, watching the moon and the sky and listening to the beautiful songs.
"Playing with verse" is a literary gamble, which enquires players to be very intelligent as well as to have good plans and strategies. The interesting point of the game is that players cannot only make use of all knowledge about literature that they have but also learn many new things from others.
Hue singing is originated from the combination of traditional music and royal music. This elegant and attractive kind of music is really worth listening. Tourists would have a chance to sit on the imperial boats that kings and lords used to be seated in the old time.
In the hold of the boat, there is an imposing orchestra includes nearly all kinds of Vietnamese traditional musical instruments.
The bandsmen as well as the singers are still very young, and they all wear "áo dài", the Vietnamese traditional clothes. On the prow of the boats, there is a wide and airy space for enjoying the moonlight and the fresh air.
When the night falls down, Perfume River becomes more fantastic. The lamplight spreads on the river just like silver. The winds blow softly and the boat floats slowly. Everything makes travelers feel so peaceful.
In the distance across the river, Thien Mu pagoda appears vaporously, Phuoc Duyen tower looks like being laminated with the moonlight. The scene is so charming and romantic.
Having a night on Perfume River, listening to Hue singing and enjoying the fresh cool air along with the beautiful scenes around, tourists would discover some feelings that could only be found in Huế.
(Source: SGGP)