Central Vietnam has seen a tourist boom this year, welcoming 30-40% more tourists than last year. According to tourism companies in Da Nang, most of these tourists are domestic, coming from cities such as Hanoi and Ho Chi Minh.
Cao Tri Dung, Deputy General Director of Vitours Company said, "This summer, we're seeing an extremely high number of tourists booking with us. From accommodation to plane trips, coaches to tour guides, the booking for these services is overwhelming, and we haven't been able to meet the demand. It's going to be this hectic at least until August 15."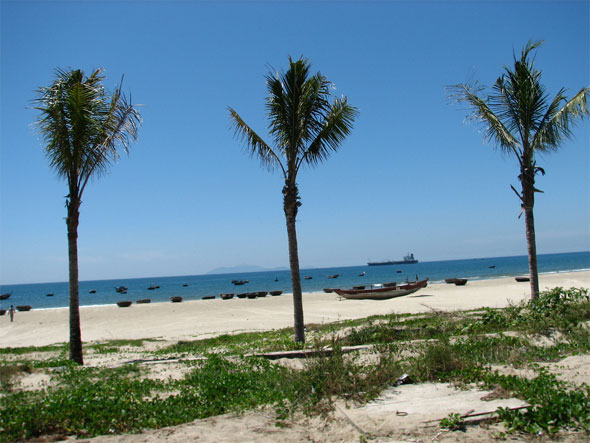 Viet Da Travel Company has experienced the same situation. Dinh Van Loc, Director of the company, said that their company has also been overbooked. The company has been unable to find any 30 – 45 seat coaches over the past week, and rooms at luxury hotels have all been fully booked, Loc said.
In response to why there is a sudden increase of tourists this summer, Cao Tri Dung said that there are probably many different explanations, but the main reason would lie in the very attraction of the destination. Da Nang is one of the few places that could offer such a diverse variety of activities for tourists, whether they want to go hiking up a mountain or go sunbathing at the beach, and there are many options for hotels as well as restaurants in the area.
"The domestic tourism market in general is seeing a strong rise, as travelling has been made more affordable for Vietnamese tourists in recent years. Now, during school holidays, many families take the opportunity to have a family getaway," Dung said.
Loc also pointed out that because this year's summer has been hotter than other years, the idea of dipping oneself in the cool sea is extremely appealing, therefore, many have come to the central coast to spend their holidays.
Travel companies have said that an increase in flights, accommodation, coaches, tour guides and professionalism in these services would help tourism to flourish even further in central Vietnam.
(By Khanh Hong | dtinews.vn)