Deputy PM Nguyen Thien Nhan agreed to allow the Ministry of Natural Resources and Environment to register the Ba Be National Park in the Ramsar List of Wetlands of International Importance.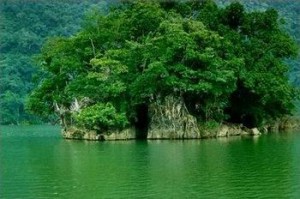 Ba Be National Park is recognized as an ASEAN Heritage Park in 2004.
The national park in the northern province of Bac Kan has an area of 500 ha with primeval forests home to 417 species of plants, 299 species of vertebrates, and 49 species of freshwater fish.
The park has met 7 out of 9 criteria for being included in the list.
In 1995, Ba Be Lake in the national park was recognized by the World Lake Conference as one of the world's 20 special freshwater lakes in need of protection.
In 2004, the national park was recognized as the ASEAN Heritage Park.
Vietnam is proposing UNESCO recognize the park as a world natural heritage.
The Ramsar List of Wetlands of International Importance is the keystone of the Ramsar Convention. Its chief objective is to "develop and maintain an international network of wetlands which are important for the conservation of global biological diversity and for sustaining human life through the maintenance of their ecosystem components, processes and benefits/services."
Vietnam participated in the Ramsar Convention in 1989.