Vietnam-visa.com – the leading provider of Vietnam visa online service is proudly to announce official launch of its local website for China market at https://vietnam-visa.cn/.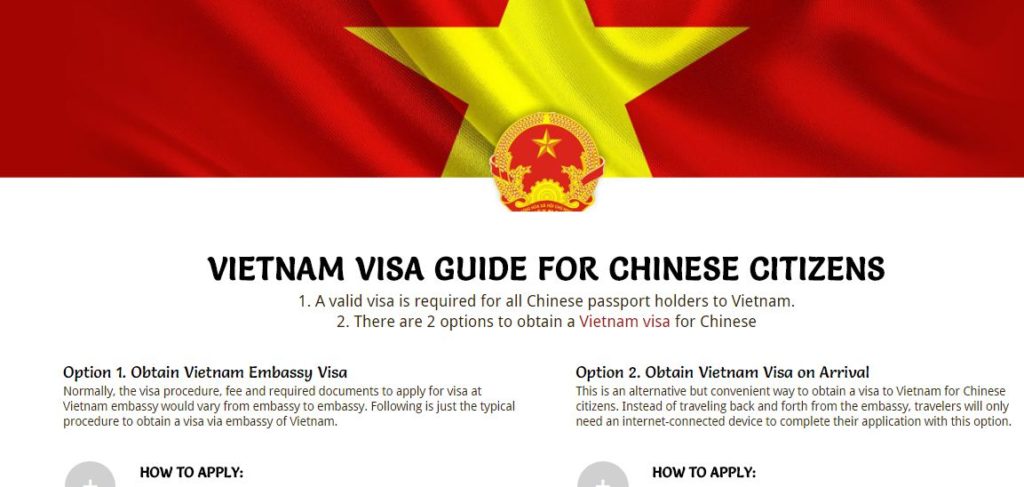 Accessing to the website, you will find a great arrangement of information relating Vietnam visa for Chinese passport holders and other staying in this country.
It first tells you whether you need a visa to Vietnam or not. And then it tells you different ways you may use to obtain a valid visa for Vietnam and which one is the best for you.
In addition, the website also provides you with contact information of Vietnam embassies/Consulates in China and services they may provide.
Regularly visiting the website, you will see it is regularly updated with useful information about Vietnam visa in general, and Vietnam visa in China in particular.
Being local site of Vietnam-visa.com, Vietnam-visa.cn is subject to terms and conditions of its main website.
So, until now, Vietnam-visa.com has successfully developed a great network of local sites, making it easy and convenient for those in those countries to access to online Vietnam visa information and application. Such local sites includes: