In 2011, the national plan to develop Vietnam's tourism industry will highlight island and sea attractions.
There will be 30 events organised in the south-central region of the country, including the International Boat Racing Festival in Binh Thuan; mountain climb race contest in Phu Yen; the 1st International Choir Festival & Competition in Hoi An Town; Goddess of Mercy Festival in Danang City and Sea and Islands Festival in Quang Ngai.
Phu Yen Province will set off an event to mark the 400th anniversary of its founding.
Also, this year will see the 17th Vietnam Film Festival. This event will include a conference on the scientific and cultural heritage of the south central region.
This is a good time for the south-central coastal region, not only to promote their viability as a tourist destination, but to highlight their maritime economy.
Le Kim Anh, the Vice Chairman of the Phu Yen People's Committee, said the locality is preparing infrastructure to welcome tourists. He also disclosed that, so far this year, the number of foreign visitors to the province has increased by 20% from last year.
This year, Vietnam has set a goal of attracting 5.3 international visitors.
The commencement ceremony for the new year in tourism will be held on April 1.
Some photos of people and landscapes in Phu Yen: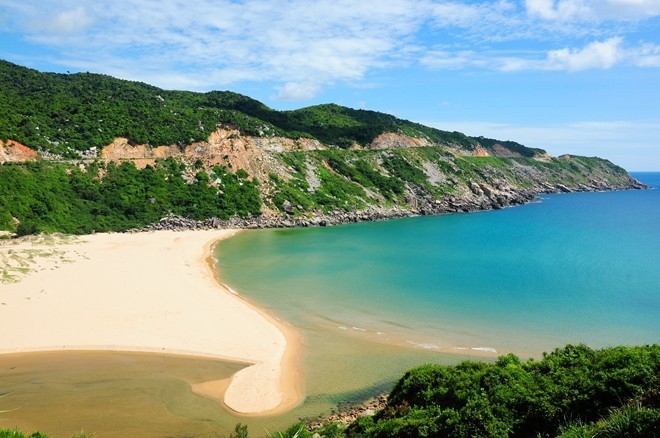 Bai Mon Beach in Phu Yen Province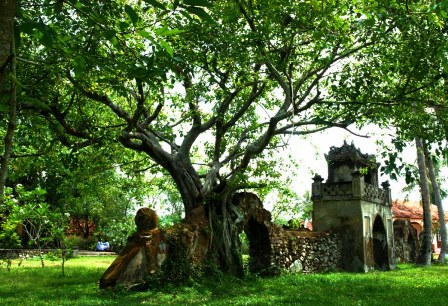 National relic of Mo and Luong Van Chanh Temple, a beauty spot in Phu Yen