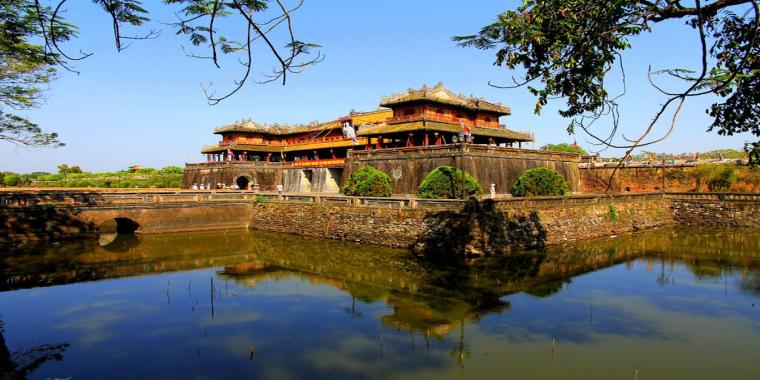 Dai Noi, which is divided into the Hoang Thanh (Hue royal citadel) and Tu Cam Thanh (forbidden citadel), is the largest most-important heritage building in the ancient capital. It was started in 1804 and finished in 1833. There are 100 different constructions inside the palaces but most of them were destroyed by natural disasters and wars. UNESCO has contributed money to restore parts of the citadel.
Hue was the capital of Vietnam during the Nguyen dynasty (1802-1945). The city which is 1,066 kilometers north of HCMC has a distinctive geography, history, culture, architecture and culture. Nowadays, Hue attracts tourists to its temples and royal tombs that were acknowledged as World Heritage by the UNESCO in 1993.
The Saigon Times Daily's photo-journalist Kinh Luan captures some of the romantic city's history and natural beauty that Vibeke Jensen, head of the UNESCO office in Vietnam, was speaking about, when she said Hue was "One of the few places in the world that has both global-value tangible and intangible heritages."
The 400 meter-long Trang Tien Bridge across Huong River was designed by architect Gustav Eiffel in 1897 and finished after two years. In the war time, the bridge was destroyed twice.