The People's Committee of northern Quang Ninh Province is considering tightening regulations for boats staying overnight in Ha Long Bay, with vessels not meeting standards banned from operating, said deputy chairman of the committee Dang Huy Hau.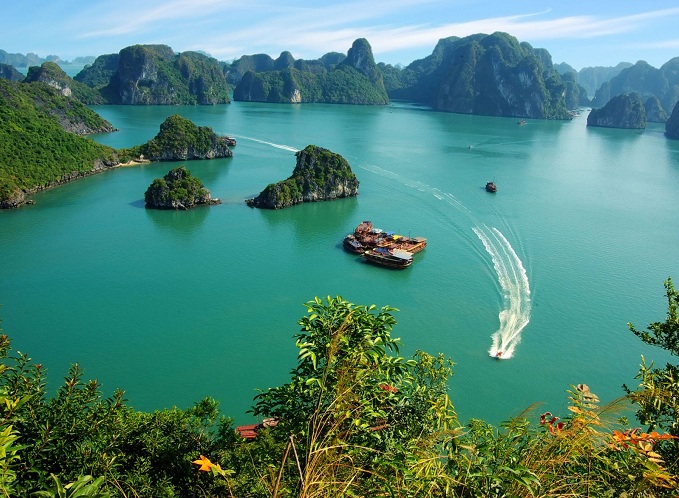 The regulations will clearly define the number of lifejackets on board, minimum motor power, and captain's qualifications.
Hau said that local authorities had inspected 135 of the 151 tourism ships staying overnight on the bay. All of the inspected ships had the correct permits for over-night stays and most of them met safety regulations.
However, some of fire fighting equipment and pumps on some boats did not meet the necessary capacity. Some boat cabins were in poor condition and lacked lifejackets, he said.
The remaining 16 ships will be checked in the next ing days.
"Local authorities will establish a specialised team to regularly supervise all vessels spending nights on the bay," said Hau.
Tourists, especially foreigners, will receive safety information.
The committee will also redefine safe anchorages.
"We will limit the number of vessels spending nights on the bay to about 50 a night," said Hau.
Reducing the density of ships will make inspections easier, and help keep maintain a safe distance between ships, he said.
Hau added that after the fatal sinking that left 12 tourists dead on February 17, the number of tourists visiting Ha Long Bay had remained unchanged, and many tourists, including foreigners, were still happy to stay overnight.
At present about 400 ships operate on the bay and about 150 ships anchor overnight with more than 1,200 tourists, according to initial statistics provided by the committee.
International tourists return to Ha Long Bay
The number of tourists visiting Ha Long is getting back to normal after a slight decrease, Ha Long Bay's Management Board has announced.
On Thursday, the Italian Costa Classica cruise ship brought around 2,150 Chinese tourists and sailors to the bay.
The tourists will take a 6-day tour around Vietnam after a 5-day tour around the bay, according to Saigontourist, the company authorized to receive the cruise.
The Portugal Princess Daphne with 500 Australian tourists will also arrive on March 2.
Last week, a tour boat sank, killing 12 people. All tour boats with night-stay services have been checked and put back to operation.
Source: VNS/Tuoitre