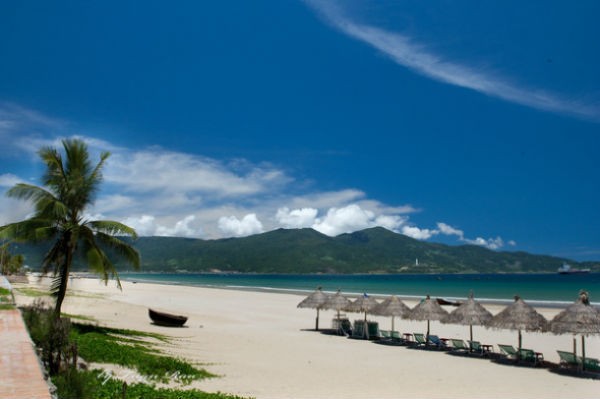 Crescent city: The central city of Da Nang is a favourite destination for both Vietnamese and foreign tourists. Vietnam Airlines is offering a Free&Easy tour of the city. — VNA/VNS Photo Huy Hung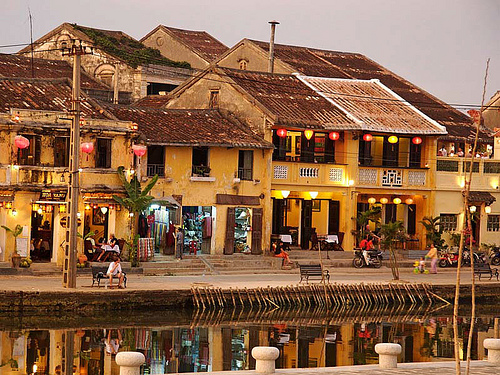 The wanderers: Located about 30km from Da Nang, the historic town of Hoi An is another tourist favourite. — VNS Photo Doan Tung
Travel addicts have more options after the recent launch of two new Free&Easy tourist packages by the national carrier Vietnam Airlines.The new packages to Seoul and Pusan, South Korea include an economy-class return ticket, two-night hotel accommodation and round trip airport-hotel transfer.
The airline launched its first Free&Easy package at the end of 2005. It now offers packages to four domestic destinations and 10 locations in Southeast and Northeast Asia.
Domestic packages include tours to Da Nang, Hue, Nha Trang and Da Lat from Ha Noi and HCM City, with prices ranging from VND2.6-5.2 million (US$135-270). The domestic packages are only available to Vietnamese citizens and foreigners living in Viet Nam.
International packages are available for Vietnamese citizens and all foreigners.
The reasonable prices for the Free&Easy packages have attracted many people, including Ngoc Diep, who has taken several trips, mainly to Thailand.
"I've travelled to Bangkok four times over the past two years for less than $200 each trip," she said.
However, due to the current chaotic security, Bangkok is no longer Diep's favourite option. She's considering Seoul or Pusan as her next travel destination.
"Although these packages are more expensive than the Bangkok package, I believe it will be worth it," she said.
University student Khanh Ly and her friends bought Free&Easy packages to Beijing for their summer holiday.
"We didn't worry about the hotel because it was included in the package, leaving us more time to discover Beijing," said the 22-year-old.
Ly said that after she returned from Beijing some of her classmates decided to choose similar vacation packages.
"My friends selected the package to Siem Riep because they longed to visit the World Heritage site Angkor Wat. The reasonable $179 price also influenced their decision," she said.
The package does not include entrance tickets to tourist attractions.
"Although we bought the Free&Easypackage, we still had to pay for the entrance tickets whenever we visited any sightseeing sites, while some tours designed by travel agents include these costs," Dao Mai Trang, a white-collar worker, said.
However, Trang and her friends still have reason to be Free&Easy customers.
"We don't want to wake up early to join pre-planned tour activities. We prefer our own flexible travelling schedule. That's why we have bought Free&Easy tours several times."
According to the Vietnam Airlines Passenger Marketing Department (PMD), 1,800 customers bought the Free&Easy packages from May to July, a 25 per cent increase over the same period last year, with Vietnamese customers making up 70 per cent of that figure.
"The tours to Singapore, Hong Kong and Siem Riep are our customers' favourites," said PMD staff Phi Thi Bich Ngoc.
Similar packages are also offered by tourist agencies, including the New Orient Tour, Viettran Tour and Hanoi Red Tours.
Vietnamtourism Hanoi Joint Stock Co deputy director Nguyen Thi Kim Thanh has offered a tip for those who are considering a Free&Easy package: "In order to get the best price, the traveller should book the tour as far in advance as possible."
Most people who have taken a Free&Easy tour agree with Thanh's advice, saying they had to plan for their trip a couple of months early.
"Although the Free&Easy tour includes many conditions, it was designed for flexibly and can be adjusted to meet the demands of all travellers, including those who wish to take business class on the plane or stay in a five-star hotel," Thanh said.
Vietnam Airlines plans to launch a Free&Easy package to Shanghai by the end of this year. — VNS