Hanoi's legendary city gates have whithered away over time but the last remaining gate was successfully restored and unveiled yesterday.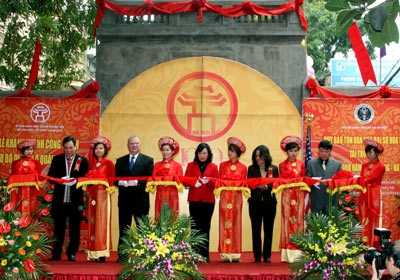 Inauguration of restored O Quan Chuong (Photo: Vietnamplus)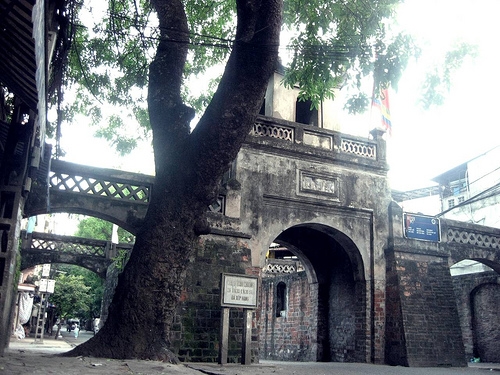 O Quan Chuong Gate (Photo: Nguoi Ha Noi Newspaper)
With government officials, preservation experts and local residents gathered, the U.S. Ambassador to Vietnam, Michael W. Michalak, cut the ribbon on the completion of a $74,500 project to restore Hanoi's last remaining city gate.
"O Quan Chuong is not only a landmark of the ancient city of Thang Long, but a symbol of the spirit and resilience of the people of Hanoi," said Ambassador Michalak. "It is my hope that the gate will stand for 1,000 years and beyond as a symbol of the friendship between the United States and Vietnam."
This first phase of the project, implemented by the Vietnam Ministry of Culture, Sports and Tourism, was made possible by the Ambassadors Fund for Cultural Preservation, which allows U.S. Ambassadors to provide grants to support important preservation projects around the world.
The preservation work done thus far includes strengthening the structure by repairing cracks in the foundation; carefully removing moss, fungus and other harmful substances; replacement of bricks; construction of a rainwater drainage system; and the installation of new stones on the pathway through the gate.
O Quan Chuong was built in 1749 during the Le Dynasty, and is the only one of 16 original city gates that remains standing. Vietnam has been awarded some nine projects since 2001, each contributing to a different aspect of the country's diverse heritage.