Con Dao can be called a "green pearl" in the East sea of Vietnam because most of the area is covered by forest flora system (with the coverage of 92% of total natural area), stretching from the coastal area to the top of the mountains. Con Dao forest is mainly natural forest and with insignificant impact from human on the flora and fauna system, which is quite diversified with many special and precious species.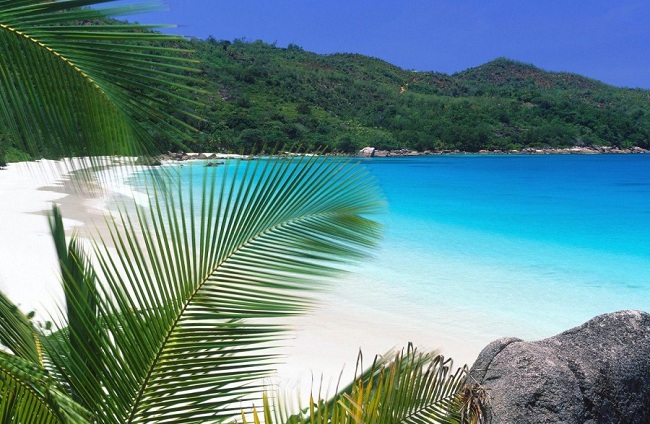 Forest Flora and Fauna Resources
Con Dao National Park was established according to the Decision No 85/CP by the Chairman of Minister Committee dated 01/01/1984 with the purpose of conserving flora and fauna species. With total area of 6,043 ha, Con Dao National park accounts for 83.7% of total natural area of this island district, including 14 islands/islets of Con Son archipelago. In addition, there is a sea buffer corridor of 4 km wide around these islands/islets to conserve precious sea animals. In Con Dao National Park, at present, there are 1,770 flora species which represent different climate zones of Vietnam. Forests are mainly primeval forests with many layers and canopies, ancient trees, medical value trees. Scientists have found many species of plants for the first time in Con Dao. In forest, there are 135 terrestrial vertebrate fauna species including animals, birds, reptiles, and amphibians in which birds takes up 51%. Bird species in Con Dao distribute in all islands but mainly in Egg islet (Hon Trung) and Small Bamboo islet (Hon Tre Nho) with output of 25-30 kg of swallow nests per annum. Beside three endemic animals: oriental tree squirrels, Con Dao black squirrels, Con Dao curve-toed geckos, there are 18 other valuable and rare animal species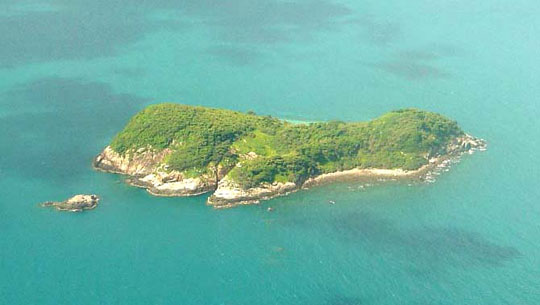 Sea flora and fauna resources
Coastal area of Con Dao National Park has the nature of tropical sea ecosystem; therefore the quantity and the reserve of sea flora and fauna are very diversified and plentiful. The coastal area of Con Dao, which has 34 species of snails with economic value such as Trochus pyramis, hand snails, Hippopus sp. And 9 species of corals, is the home of many stranger and beautiful sea fauna species.
Coastal area of Con Dao National Park is the place where the largest number of turtles comes to give birth in Vietnam every year, especially on the beach of Bay Canh islet and Big Bamboo islet. In the sea bed, there are large holothurians flats being home of dolphins, black whales, sea-cow and dugong. In tidal flats, out-of-the-wind small gulf, the distribution of sea flora and fauna is also plentiful
Implications:
The diversification of components of Con Son coastal area are of high economic value in terms of foods (red snappers, prawns, crabs, abalones, oysters, snails, tortoises, sea snakes, gracilarra), medicines (holothurians, sea snakes, sea horses, abalones) and art objects, ornament. (oysters, fish species, actinia, butterfly fish, macropoduses, tortoise-shell, corals).
The diversified forest and sea floral and fauna resources are also of high tourism and scientific values. They provides prerequisite for various complementary activities such as sightseeing, scientific researches, convalescence, etc.
Some islands with special features such as bird island, animal island can become significant attractions for tourists while those tidal flats and out-of-wind small gulfs are locations to establish sea flora and fauna collection and research areas, diving, under water fish and corals watching areas
Both forest flora and fauna system and structures of sea ecosystem in many areas are kept in an intact state such as Northern East Gulf and Northern West of Con Son island (from Big Bamboo islet to Viet Minh cape) and sensitive. Therefore the development in this area should be carefully integrated with natural landscape. Protection area should be identified, development standards should be proposed, and principles of ecotourism should be applied to minimize the negative physical, visual and environment impacts on the nature and achieve a sustainable development.