Driving from Danang airport to the sumptuous Nam Hai resort on Vietnam's central coast, it is impossible not to notice the vast stretches of construction and "Opening Soon" signage that line the beachbound side of the road. When I remark on the phenomenon to one of the Nam Hai's owners, he says the area — known as China Beach to foreigners — is poised to become the next Phuket. Having never been to Thailand, I can't compare the two. It did, however, remind me somewhat of the Riviera Maya. Here are five reasons that coastal Vietnam should be on your travel radar right now.
1) Cities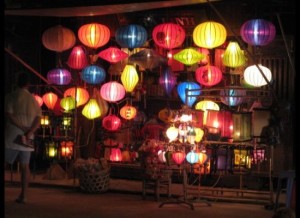 If you're like me, you like a little city to go with your beach. An evening of window shopping, people watching and sightseeing is the perfect end to a day spent by the pool. China Beach has got more than just, well, beach. Hoi An is about 15 minutes by cab from the Nam Hai. This UNESCO world heritage site is a beautifully preserved port town that specializes in lanterns and custom tailoring.
2) Newer is better, when it comes to development.

Coming of age in an era of green tourism and unprecedentedly high standards for design and architecture makes for fewer eyesores. Unlike the hastily built high-rise development that marked growth in the 70s and 80s, today's builders are decidedly more sensitive to their surroundings. Perhaps the Nam Hai set the tone when it opened in 2006. The resort, which has won numerous accolades for its minimalist architecture, is a study in low-key opulence, composed of clean-lined gray marble, infinity pools that melt into the horizon and glossy teak-paneled villas.
3) Spas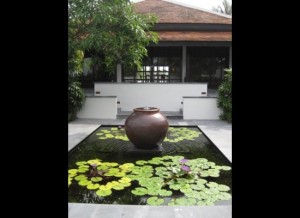 The spa at the Nam Hai features eight individual suites that overlook a lilypad-strewn lagoon. It doesn't get more peaceful than this. With the bar set this high, it's a good bet that the region's as-yet-unopened spas will be state-of-the-art.
4) Golf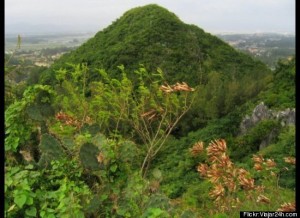 The Montgomerie Links boasts views of the Marble Mountains and makes use of the region's sandy soil and dunes in its 18-hole course. A few properties over, the just-opened Danang Golf Club features a Greg Norman-designed course that is the only one of its kind in Asia.
5) If China Beach were a wine, it'd be almost ready to drink.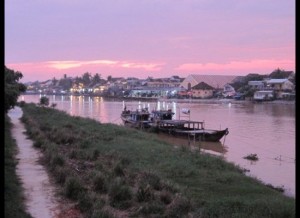 Walking around Hoi An, you see plenty of tourists. And you also see plenty of locals, going on about their business, unrelated to the tourist industry. With so many new properties set to open in the next few years, the area is on the verge of some big changes. Going now gives you a fascinating sense of the past, present and future of this region on the rise.
(Source: huffingtonpost)