Under the title "Exotic Beaches and Islands," the upcoming National Tourism Year 2011 hosted by Phu Yen Province and its seven south-central coastal neighbors is mainly aimed at developing the region's sea tourism, creating a base for the whole country's sea tourism development. According to information announced by the event's organizing board at a meeting held late last year in Hanoi, over 30 cultural, sport and tourism programs will be held from March to December this year in eight central coastal cities and provinces from Danang City to Binh Thuan Province. Some highlights are an ASEAN traditional festival, the first international chorus festival and a fireworks display contest (see more in the box).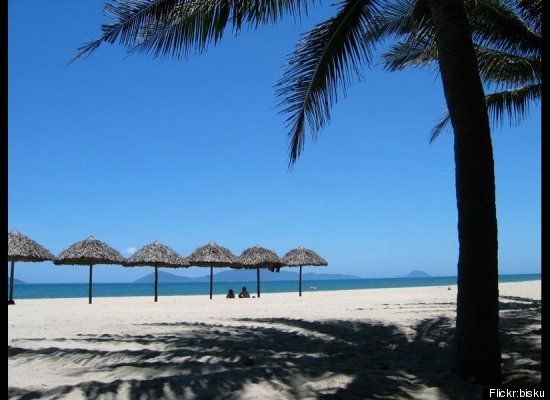 A chance to lure more tourists
This is the first time the national tourism year is held in more than one locality. The hosts have been endowed with beautiful beaches and unique cultural values. But, they have also been notorious about weak cooperation to develop the region's sea tourism and create unique products and services that are exciting enough to attract local and foreign tourists who will return again and again.
This is the reason why the national and local tourism authorities see this event as a good chance to start developing the regional sea tourism – a strong point of Vietnam with a coastline of over 3,600km.
At the meeting, Phu Yen Province's authorities said that to carry out the event effectively, the province has prepared for three years, including infrastructure, transportation, re-setting up some festivals and creating some new products and services. It also organized a media trip to the province to promote the event as well as promotion trips to Singapore, Russia, Thailand, Myanmar and Cambodia to popularize the national event.
On the online newspaper of the Ministry of Culture, Sports and Tourism (www.toquoc.gov.vn), Le Kim Anh, vice chairman of Phu Yen Province, says: "We know what our weak points are, so we need prepare carefully to get a good development. Phu Yen is still a poor province despite owning potentials of beaches and islands. So, the National Tourism Year 2010 is a golden chance to popularize and promote tourism to attract more tourists. However, the ambition is not too big. We are happy when more and more people know us after the event."
Some VND24 billion is needed to organize events in Phu Yen alone, including over VND10 billion from sponsors.
The province has prepared 88 accommodation facilities with about 2,000 rooms and 10 tourism and entertainment facilities. The province will have some more hotels and resorts put into service in the coming time.
On the online newspaper of the Saigon Times Group, www.thesaigontimes.vn, Tran Quang Nhat, deputy director of the province's Department of Culture, Sports and Tourism, says that the central coastal province of Phu Yen expects to welcome half a million tourists during the national tourism year in 2011, up about 180,000 compared to 2010.
The province also expects the festive year will help Phu Yen make a big change for tourism development, and make Phu Yen better known to tourists.
The national tourism year has been made an annual event and is alternatively organized in each potential province or city each year. The ministry has asked the Government to allow provincial governments to organize the annual national tourism promotion program from 2012 to 2017.
The national tourism year 2012 will take place in Thua Thien-Hue Province, followed by Haiphong City in 2013, Lam Dong Province in 2014, Thanh Hoa Province in 2015, Kien Giang Province in 2016 and Lao Cai Province in 2017.
Since the event was first organized in the northern province of Quang Ninh in 2003, the year-long annual program has been organized in Dien Bien, Nghe An, Quang Nam, Thai Nguyen, Can Tho and Hanoi.