Quang Ninh provincial People's Committee has approved the project to protect and develop the value of Bai Tu Long National Park until 2015.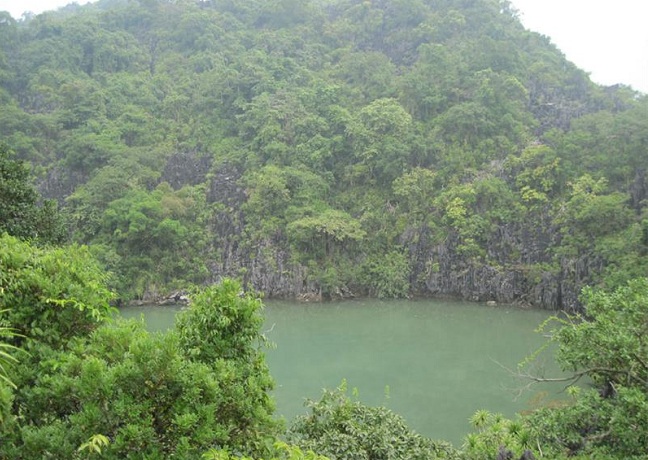 The project includes afforestation, forest caring, forest restoration, forest plantation farming and construction of forest protection stations, notice boards, a garden for rare plant migration training, etc.
It will be implemented within 4 years from 2011 on all of the islands in Bai Tu Long bay namely Ba Mùn, Trà Ngọ Lớn, Trà Ngọ Bé, Sậu Đông, Sậu Nam, Đông Ma, Hòn Chín, Lỗ Hố, Máng Hà Nam, Máng Hà Bắc, Di to, Chầy Chầy, Đá Ẩy, Soi Nhụ and more than 20 other small islands. The total investment capital is over VND 7 billion, coming from the state budget.
With the total area of 15,783 hectares, Bái Tử Long National Park supports about 2,000ha of lowland evergreen forest, most of which is on Ba Mùn Island. Plant species diversity is high in the forest in the national park, with no one family dominating. Common tree species include members of the Caesalpiniaceae, Theaceae, Dipterocarpaceae, Myrtaceae and Sapotaceae families.
The park is now home to 672 species of terrestrial plants and 178 aquatic floral species, of which 11 species have been listed in Việt Nam Red Book of endangered species.
It also boasts 37 species of animal, 96 species of bird, 15 species of amphibian, 22 species of reptiles, 119 species of fish; 132 species of invertebrate animal and 106 species of coral. One of the most endangered animals in the park is dugong, also known as a sea cow.
Apart from its biological diversity, the park boasts wonderful natural landscapes, intact beaches, archaeological sites of ancient Việt Nam and vestiges of the former busy trading port of Van Don.
Source: quangninh.gov